Testimonials- Relaxing
Salt cave therapy is incredibly relaxing, but don't take our word for it. Read people's experiences here.
"Very restful and relaxing."
"My word that was a relaxing experience. I fell asleep 5 minutes in and nearly had to be woken up at the end. An extremely worthwhile way to spend 45 minutes in the middle of the day! Hopefully I will see a benefit to other areas of my life too. I now love salt caves, thanks Little Himalaya!" – Visited Little Himalaya December 2016
"Relaxing and magical experience. Thoroughly enjoyed it."
"Really fabulous experience, will be back. Chilled."
"Such a relaxing experience, feel amazing. Booked for my sister for her birthday. Thank you,"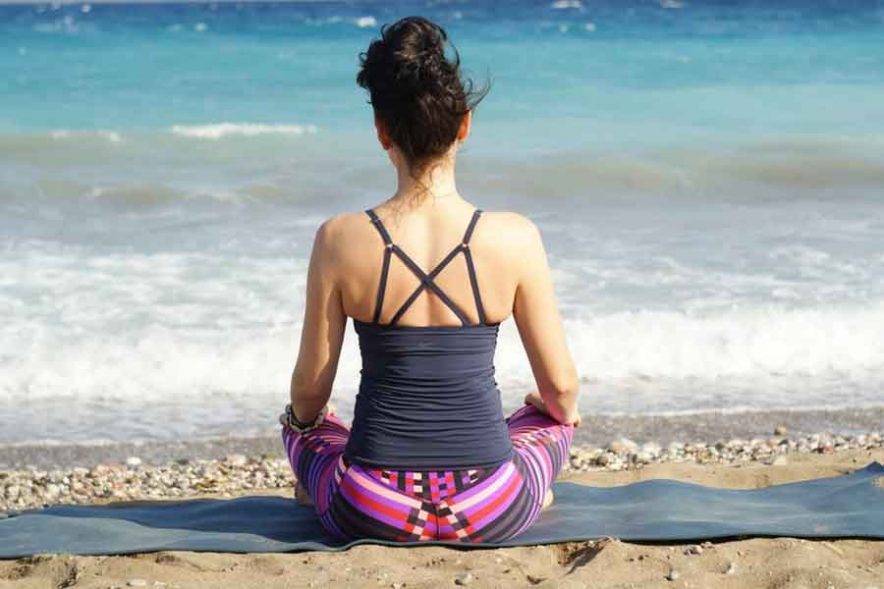 What price on relaxing? At Little Himalaya it's just £12!
"Beautiful, relaxing and divine. Thank you."
The fact that I can go to Little Himalaya and simply unwind for 45 minutes without any distractions is just fantastic. They don't allow phones or any other devices in their salt rooms and I can see why, I was so relaxed I think I even fell asleep at one point. I would thoroughly recommend this experience to anyone and everyone.
"I've been sleeping like a new born baby since starting halotherapy sessions a month ago. Give it a go yourself if you don't believe me!" – Visited Little Himalaya February 2017
Great experience! I really enjoyed and would recommend to family and friends. Thank you!
"Thank you so much for this amazing place. We are so grateful for this opportunity and for these benefits. We are loving it and we will definitely come back. We used to use similar places back in Poland where this treatment is very popular. Glad to find one in the UK not so far away."
Five star experience!! Found a groupon discount voucher for a session at Little Himalaya, never dreamt how incredibly relaxing the whole experience would be.
It started off with meeting the lady who works there and she explained to me all about how salt therapy works. I didn't really know much about it before hand so it was really nice of her to take the time to tell me all about it. It felt like she had all the time in the world for me and she wasn't bothered at all by all my questions, which was good because I had loads of them! She showed me where the salt generator was and told me how it blows small particles of salt into the room during the session.
As soon as you see the room where they do the salt therapy, you just know that it's going to be good. They have these cool orange salt salt block covering every wall, then when they start the session the main lights go off and suddenly loads of lights behind all the blocks come on. If that wasn't relaxing enough, they then started playing some really chilled out ocean music which made me feel like I was on the beach. The chairs are absolutely brill, they are mega comfy and when you lean back in them they recline too.
During the session, you could see the salt building up in the air, and I could definitely feel it. I tried to breathe deeply as the lady in reception had advised me to do, and doing that really helps you to feel the salt going right deep inside you. I could taste it too and it occasionally got in my eyes a little, but nothing that didn't go away after a few seconds. For the first few minutes I just sat there looking around the room and I didn't feel especially relaxed, but after a while I suddenly began to feel really calm and serene. I think it helped that the lady next to me seemed to be fast asleep! By the end of the session, I felt so de-stressed I just wanted to stay in there all day and I was really gutted when the lights came on to signal the end of the session.
My clothes looked a bit salty at the end, but at least it shows there must have been plenty of salt in the room, plus it was easy to brush it all off anyway. I might not wear a black top and trousers next time though!
All in all, a fabulous experience which I can't wait to repeat. I'll be telling all my friends and anyone else who will listen, salt therapy is great!
My mother visited a salt cave up north a few weeks ago and told me how much she thought it had helped with her breathing issues. She mentioned how relaxing she'd found the experience and suggested that I try it out due to some stress that I'd been suffering in my life. I found out through a bit of research that Little Himalaya was a new salt cave that had just opened in the Midlands, not too far from me. I'm glad I made the journey because I found the experience to be everything I'd hoped for- VERY relaxing, VERY calming, VERY enjoyable and pleasant. It's hard to describe just what the session's like. All I can say is that you will NOT be disappointed if you go with the aim of having a relaxing, stress-free experience. 10 out of 10.
"One of the most relaxing experiences I've had in ages. Just a shame it's not closer!" – Visited Little Himalaya March 2017
Take it from me, sitting in a salt room is an exceptionally relaxing experience. In fact, I defy you not to fall asleep! Wonderful staff too, which just adds to everything nicely. It's now my "go to" place when I need to de-stress.
"My stress levels are very high normally but your salt cave made me relax a bit for the first time in forever. Love the Himalayan salt blocks on the walls, a great touch. I wish I lived here to be honest!" – Visited Little Himalaya January 2017