Testimonials- Wellbeing
Salt cave therapy is a great tool for improving your general sense of wellbeing, just take a look at the testimonials below.
"First session. Really positive. Relaxing, wonderfully calming, feel immediate benefit but will be back for more."
"Very relaxing. Very friendly. Very enjoyable. Thank you Little Himalaya salt cave. I WILL return!" Visited Little Himalaya December 2016
How can you not feel increased well being from visiting Little Himalaya? The 45 minute session is genuinely a hugely relaxing experience like no other I've had. The room is covered with proper Himalayan salt blocks that make you feel you are in some sort of actual cave somewhere. Add to that the atmospheric lighting and tranquil, non-distracting background music and you've got yourself a recipe for relaxation. I love my sessions there and can't wait to go back.
I actually first visited Little Himalaya with a friend as she'd asked me to accompany her for her first session. I'm so glad I did otherwise I would never have discovered Kenilworth's hidden little gem! Had such a relaxing time and totally unwound in what felt like the first time in forever. It's an ideal environment to just go and forget about everything else for a short while, will definitely be going back!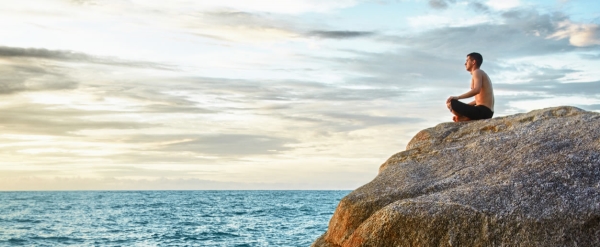 Come and relax in our beautiful salt cave!
Before I ever came here I could barely climb the stairs. I knew I needed help so I tried this salt cave. I felt a great difference even after my first session. I am now greatly improved due to this!
My American friend had great success with salt therapy and has raved about how popular salt caves are over there nowadays. I didn't realise there was one in my area until I did a bit of research, once I discovered there was I thought I'd give it a try to see what all the fuss is about. I can now see why my friend loves it so much. The experience is absolutely brilliant- incredibly invigorating and relaxing, you feel like you've been transported a million miles away from all your problems and the stresses of the world….even if only for 45 minutes sadly. I didn't really go there to treat any specific condition- I just love trying out new things to be honest- but I can definitely note some changes having enjoyed a handful of sessions now. 1. My breathing is better, 100%. I have very mild Asthma and the symptoms have reduced without doubt 2. My cardiovascular fitness has improved- I've been out running a few times and my lung capacity seems better. 3. I feel significantly less stressed (may be helped by my improved breathing?). This effect has been felt by me not only in the session (which is definitely stress-free!) but actually outside of salt therapy too. I think even those short periods of being totally relaxed and at peace are benefiting my life outside of the salt cave, it's almost as if the sessions help me to refocus and redress life's balance a bit- hard to explain but I know what I mean anyway! So, numerous benefits so far and I hadn't even been expecting any, so I don't think it's a placebo effect. I've been spreading the word as you can imagine and quite a few of my friends are now starting to try out the awesomeness that is salt therapy.
"My stress levels seem to have got better since visiting this salt cave. I'm sleeping better too and even my skin looks different, in a good way."
"My job is highly stressful and I am always looking for new ways to relax and unwind. I think I may have found the answer in salt therapy. I visited Kenilworth's new salt cave for the first time last week and it was a magnificently serene and enjoyable experience. The walls are covered with real Himalayan salt blocks and all the salt on the floor makes it feel like you on the beach! Add in some relaxing wave sounds from the speakers, comfy recliners and blankets and there's a perfect recipe for reducing my stress. I'll be going back definitely." – Visited Little Himalaya January 2017
"You simply cannot help but feel less stressed after visiting Little Himalaya. One of the most relaxing experiences I've ever had."
"I spent my birthday here and it was fantastic."
"Great experience. Fabulous, really enjoyable."