Enjoy Salt Therapy At Little Himalaya
Just a reminder that it STILL costs just £12 to have your first session at Little Himalaya Salt Rooms. This price gets you a full salt therapy treatment lasting 45 minutes in our primary salt cave. Simply lie back and relax, allowing the fine salt mist to work its way deep into your lungs.
The anti-inflammatory and anti-bacterial properties of salt aid in relieving the symptoms of respiratory issues such as Asthma and COPD.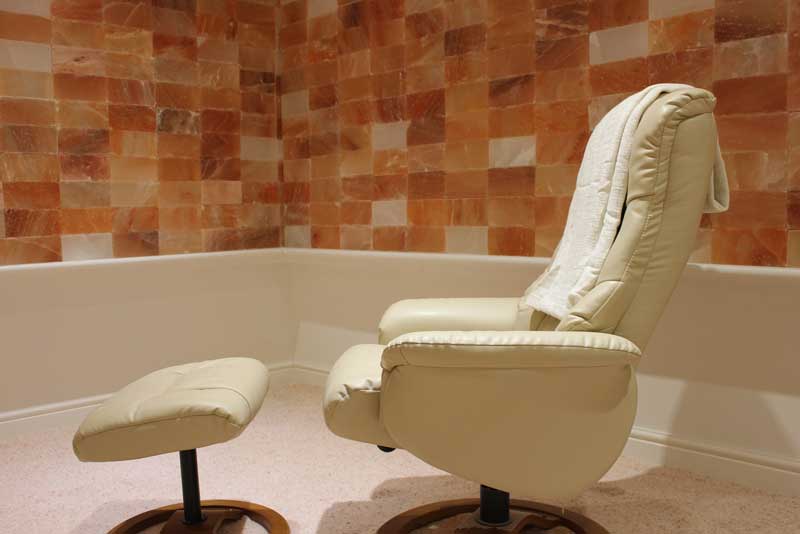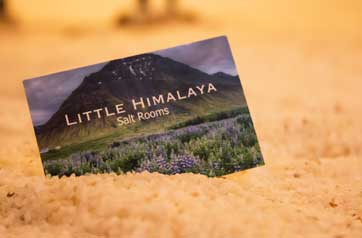 Our main salt cave suite here at Little Himalaya can accommodate up to six people per session and features a range of supremely relaxing seating options for you to enjoy. Make your choice and then enjoy the gentle, soothing background music as you let your body relax and your mind drift off for the next 45 minutes.
Alternatively, bring your child for a session and enjoy complete privacy in our specially designed children's salt cave. Adults can accompany free of charge!
My session at the salt cave at Little Himalaya was genuinely one of the most relaxing, therapeutic experiences I've ever had. Once you recline in your chair and shut your eyes, I defy you to try and stay awake. I didn't! Simply wonderful!
Save Money On Future Sessions
There is absolutely no catch to our first session offer- there is no obligation to book further sessions and you don't even need to pay until after you've had your session! To get started simply visit our Prices and Bookings page and book your session in just 2 minutes. If you'd rather not book online, you can of course book by calling us on 01926 257364 or emailing info at littlehimalaya.co.uk.
Once you've enjoyed your first salt therapy session at Little Himalaya, hopefully you'll see the health benefits for yourself and you'll want to return. Sessions can be booked individually (£30 adult, £25 child), or you can book a batch of 5 salt therapy sessions which works out at just £25 per adult session or £20 per child session (with free accompanying adult).
If you fancy buying something a little bit different, you can choose from our every-increasing range of himalayan salt lamps. We feature a wide range of different sizes and designs, so pop in and take a look.
They are known to help absorb moisture from the surrounding air, ridding it of contaminants such as dust and pollen. Read more about these fascinating lights on our himalayan salt lamps page.